These are some of my favourite, easy-to-read articles and other resources that can be used in the classroom. They are recommended for use with secondary school students (namely, teenagers).
The list contains articles I've written myself and other resources. See also Easy Reads & Resources for Educators.
Articles based on Growing Up in Transit
The following is a list of short articles that were published based extracts from Growing Up in Transit.
---
Educating global citizens? Inside Indonesia. October 4, 2010. By Danau Tanu. (This is a short article that I've dubbed 'a teaser' to Growing Up in Transit. See also an edited version published in TIE Online – Strange Bedfellows, September 16, 2020.)
---
Osmosis: When Children Internalize Racism Through School. The International Educator (TIE Online). October 14, 2020.
It did not take long for Lianne to learn that English was a language of power. She soon learned to use English to challenge her mother's authority.

'Lianne' in OSMOSIS
---
The Hidden Curriculum. The International Educator (TIE Online). February 16, 2021.
But by the very makeup of the institution, we are teaching this hidden agenda.

'Nick' in THE HIDDEN CURRICULUM.
---
You can also find an extract of Growing Up in Transit in the Oxford IB Diploma Programme: IB Theory of Knowledge Course Book published in May 2020 by the Oxford University Press.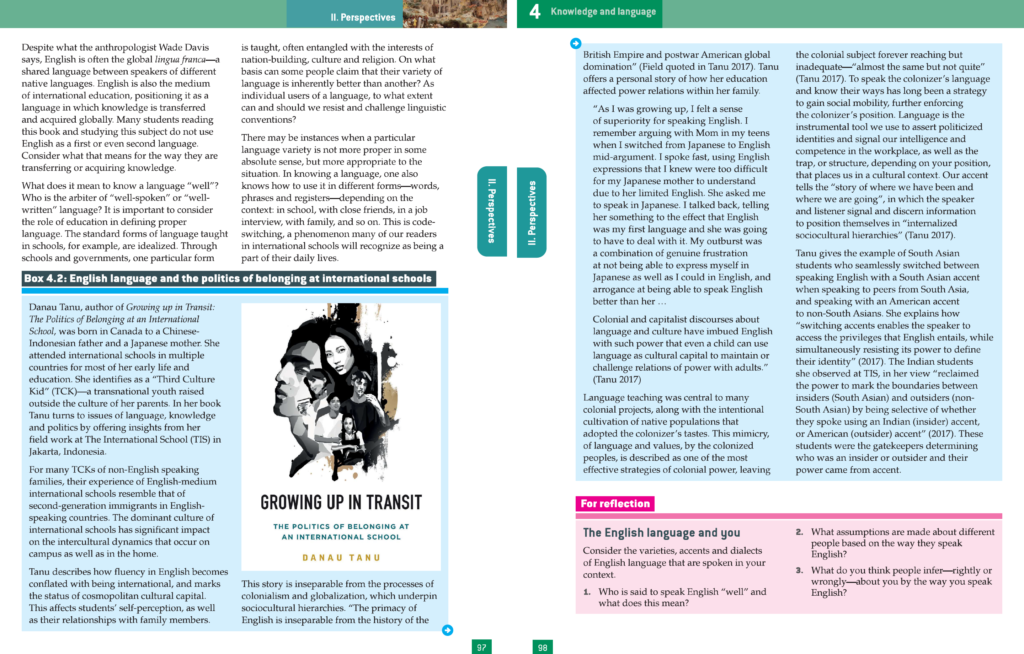 You can also listen to the co-authors, Marija Uzunova Dang and Arvin Singh Uzunov Dang, discuss the importance of teaching Knowledge & Politics to high school students.
Visual resources: A film
Alien Citizen: An Earth Odyssey by Elizabeth Liang is a powerfully moving and super hilarious take on the experience of international mobility in childhood.
It is also an excellent resource for those looking for creative ways to talk with students about difficult to broach subjects such as racism, colorism, global inequality, sexual harassment, transition issues and eating disorders.
You can also read my review of the film that was first published by the EARCOS Triannual Journal here.
A 'third culture' perspective on the 2014 presidential elections in Indonesia
In 2014, Indonesia held one of the most polarising presidential elections in recent memory since the 1998 riots that engulfed major cities across Indonesia toppled Suharto's 32-year rule under the New Order regime. I wrote the two articles below in the weeks leading up to the election.
---
One of the presidential candidates was the controversial figure, Prabowo Subianto, who is a former military officer and former son-in-law of former president Suharto. More interestingly, he mostly grew up overseas where he attended international schools. This article discusses his political views in light of his international childhood.
Prabowo the Chameleon. New Mandala. June 26, 2014. By Danau Tanu.
---
This second article focuses on the perspective of young, first-time voters of the 2014 elections who attended international schools. The 'types' of voters I discuss are based on the Indonesian students I met during my research for Growing Up in Transit.
Are international school students Indonesian enough? The Jakarta Post. July 15, 2014. By Danau Tanu.
TCKs of Asia podcast: Third Culture Stories
For podcasts, see a list of my favourite episodes from TCKs of Asia.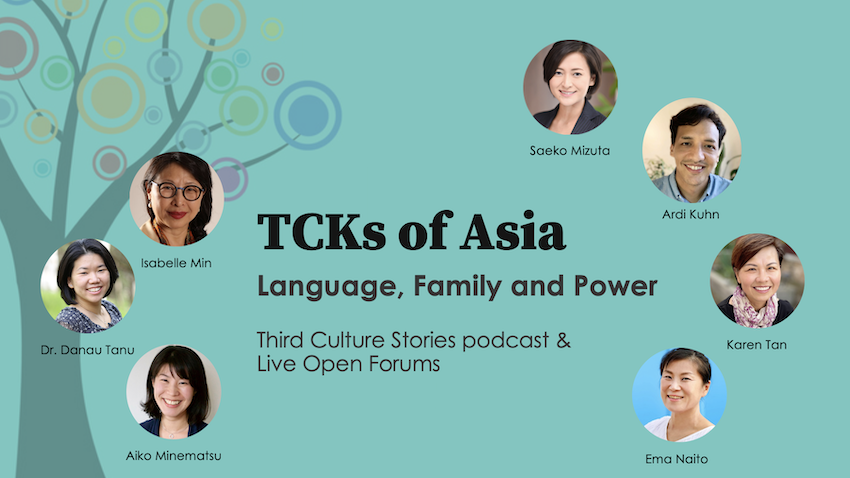 My colleagues and I hosted several public forums to do a deep dive on issues of language, culture, identity and belonging for 'third culture kids' (those who grow up with childhood mobility, many of whom attend international schools) with an Asian background.
---
Research magazines for the classroom
There are many online magazines that focus on publishing articles written by academic researchers for the general public that may be suitable for use at the high school level. Here are three that I commonly read.
The Conversation is 'an independent source of news and views, from the academic and research community, delivered direct to the public'. It was founded in Melbourne, Australia and now has editions catering to the global perspective as well as several different countries, including Indonesia.
An online magazine that offers an in-depth look at the Southeast Asian region through the publication of articles written mainly by academic researchers. It is hosted by the Australian National University.
An online magazine that offers an in-depth look at Indonesia through publishing articles that are mainly written by academic researchers who want to communicate their research to the general public. Its articles are peer-reviewed by a team of editors made up of qualified academic researchers. Danau is currently serving on the editorial team.
---
Thank you for caring about your students. I will update this page as I go, so please visit this page again!