AIELOC is starting an online Book Club in January 2021 where they will read Growing Up in Transit.
Growing Up in Transit is based on my doctoral research about the systemic racism at work in international schools. It draws heavily on student voices, with a special focus on the Asian TCK (third culture kid) experience.
Don't worry, I won't be joining – that way you can critique the book all you want! 🙂
To join the Book Club, e-mail AIELOC at AIELOC2019@gmail.com or click here.
If you don't already have a copy of Growing Up in Transit, click below to get 25% off on the paperback. The promo code is valid until the end of January 2021.
While it is called the Association for International Educators and Leaders of Color, you don't have to be a 'person of color' or an international educator to join. All are welcome.
Other AIELOC events
AIELOC is also organising a community discussion on how to end racism and discrimination in the international school community on January 16. It looks like a great initiative.
To register, click here.
They are also creating new space for Black women in international schools.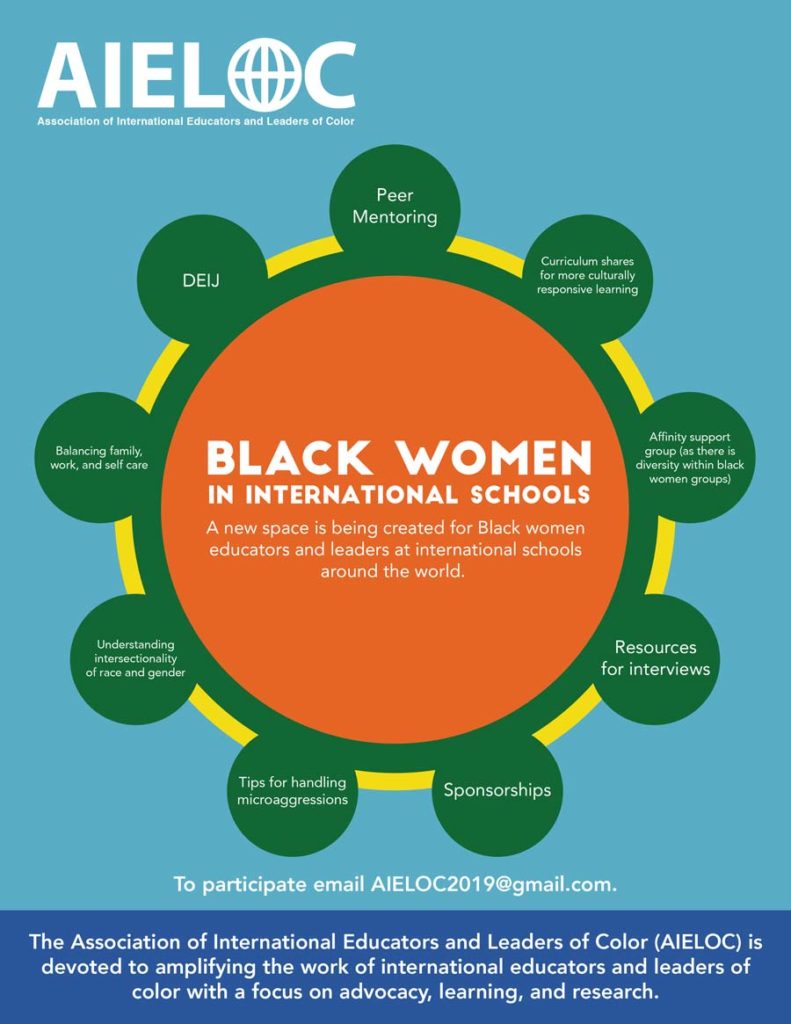 For more information about AIELOC and their events, please visit their website at www.aieloc.org or their Webinar & Events page.